Spencer Cassadine
Talk

0
110pages on
this wiki
Spencer Cassadine was a senior at Port Charles High School in seasons 1-2 and now a Port Charles High graduate. During his junior year he joined his Freshman cousin
Madi Morgan
's band The Pretty Reckless as the bass player and remained in the band until he graduated at the end of season 2. Spencer was known as a good looking guy in high school but never had a girlfriend. he had both
Miranda Montgomery
and
Gabbi Montgomery
after him in the first season. he had a crush on
Emma Drake
but nothing happened. when he came back to visit in season 4, he even tried to drug her drink at a party but it turned out to be Jenny's instead and Emma left Briana to take Jenny to the hospital. Spencer lost his mother, Courtney Matthews at an early age and only knows his father and younger brother along with his several nannies and som
e of his fathers girlfriends like Nadine Crowell. Spencer was best friends with Madi Morgan, Spike Lavery, Ian Slater and Evan Salinger. he is the son of Nikolas Cassadine and Courtney Matthews. Nephew of Sonny Corinthos, Lulu Spencer-Zacchara, Brooke Spencer-Morgan, and Lucky Spencer, older brother of Aiden Cassadine, cousin of Kristina Davis, Molly Lansing, Lexi Lovett, Taylor Lovett, Madi Morgan, Ali Morgan, Christian Zacchara, Elena Zacchara, Sydney Zacchara, Fiona Spencer, and [[Meghan Spencer][ and is portrayed by Twilight Saga actor Taylor Lautner.
Information

Full Name

Spencer Stefan Nikolosovich Cassadine

Nicknames

Spence (Nikolas, Madi, Spike, Ian)

Gender

Male

Hair Color

Black

Eye Color

Brown

Family

Nikolas Cassadine (father)
Courtney Matthews (mother)
Sonny Corinthos (uncle)
Brooke Spencer-Morgan (aunt)
Lulu Spencer-Zacchara (aunt)
Lucky Spencer (uncle)
Madi Morgan (cousin)
Ali Morgan (Cousin)
Fiona Spencer (cousin)
Meghan Spencer (cousin)
Elena Zacchara (cousin)
Sydney Zacchara (cousin)
Christian Zacchara (cousin)


Relationships

Emma Drake (crush)

First Appeance

Pilot

Last Apearance

4.08 A Party Song (Walk of Shame)

Reason

Graduated Port Charles High School
Early Life
Character History
Season 1
Spencer is first seen in 1.01 Pilot walking toward the school while complaining about how he wishes their father would pay for a nice private school instead of having to go there
but they are stuck there because their dad wants them to socialize with people who aren't rich and more average. as they walk up the steps Spencer notices brother Aiden is staring at the Zacchara twins and Spencer tells him he doesn't have a chacnce. once inside he meets up with friends Spike Lavery, Madi Morgan and Ian Slater and is seen in class with Ian, Emma Drake and Leah Corinthos in 1.03 On The Line, Spencer becomes the object of Gabbi and Miranda Montgomery's attraction and is seen smiling at both of them in the hallway and the next day Gabbi tries talking to Spencer who tells her that he is busy and later tells the two that he isn't interested in either
of them.
in 1.04 Sorry I Can't Be Perfect, Spencer is at band rehearsal with Spike, Madi and Ian and seen rocking out with them on stage and talking to Ian about what is going on between Madi and her father.
in 1.05 Cries In Vain, Spencer is seen talking to younger brother Aiden
in 1.06 The Party Scene, Spencer is with bandmates Madi and Spike at Sierra's party and helps get Cameron away from the passed out Briana as Madi calls Leah.
in 1.07 Courage, Spencer is there for brother Aiden when it comes to the possibility Lucky could be his father
in 1.14 Falling Inside The Black, Spencer is backstage with Madi and Spike wondering where the heck Ian is and when it comes time for them to play, they go on without a drummer.
in 1.16 In Real Life, Spencer is recording with band their new song Miss Nothing and is the first to bring up the fact that they are going to need a new drummer because Ian is now in prison.
in 1.17 Nothing Left To Lose, Spencer is with Aiden when the gunshots go off, the two are fleeing when they come across Malaya, Ryder and Lucy's bodies. Aiden checks Malaya's pulse and when he realizes she is dead he starts freaking and Spencer grabs onto Aiden and pulls him with him and the two are able to escape before the lockdown.
Season 2
2.01 We Are Broken Spencer was evacuated early during the shooting and once he hears Spike was shot, he along with his father and Aiden head to the hospital where Spencer finds Madi and asks her how Spike is doing and is told he is in the OR. Spencer waits with Madi until her mother shows up and they get Madi to go get Spike's blood off of her. He later waits until Spike is out of surgery to go visit him.
2.05 Disparity By Design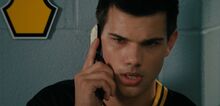 2.11 Anywhere But Here
2.16 Breaking Inside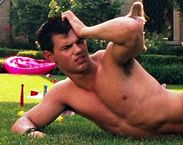 2.17 Believe In Me
2.20 Day of Reckoning
Season 4
4.07 Here I Stand
4.08 A Party Song (Walk of Shame)
Trivia
Quotes